Discover the Strip Evapify puff until February 14, 2023, thanks to our great promotion.
We are proud to share with our customers these 100% Swiss-made products. With the slogan "Strip 2 Quit", these puffs set the tone : persuade smokers to quit cigarettes and switch to vaping.
To do so, a free Strip Evapify puff will be given away to our customers for any purchase, online or in shop, of CHF 25.- or more.

To introduce this new player in the Swiss vape world, we've asked Emma, Evapify's marketing manager for the Strip range, to tell us about the company and its products.
She kindly agreed to answer our questions.
WHERE DID YOU GET THE IDEA FOR THE STRIP PUFF ?
After completing some research on disposable vapes in Switzerland; we found a lot of dissatisfaction with poor flavours, poor reliability, and false claims. With the new 'Federal Act on Tobacco Products,' which we fully support, we saw an opportunity to promote vaping done right. Our first brand, Strip, has a unique mesh coil which, according to our tests, has answered many dissatisfactions of the Swiss vaper.  We think Strip is the best disposal vape available in Switzerland.

WHAT WERE THE KEY STEPS IN THE DEVELOPMENT OF THE STRIP ? 
Consumer research  
Understand the current and forthcoming legislation 
Identify the best product 
Test the product with consumers  
Develop the brand strategy and artwork  
Ensure the product was 100% compliant  
Identify the right customer to work with such as Sweetch 
Now we can't wait for you to try it ! 
WHAT ARE YOUR FONDEST MEMORIES OF IT ?  
When we saw the final product for the first time, we realised that we had created a really great brand.
WHAT ABOUT UNPLEASANT SURPRISES ?  
How complicated the supply chain was, because we wanted to be a 100% compliant, the certification for the ingredients took longer than expected.
HOW LONG DID IT TAKE YOU FROM THE INITIAL IDEA TO THE LAUNCH ?
Around six months.  
DO YOU PERSONALLY USE IT ? 
Greg and Phil, our directors, use Strip Zero.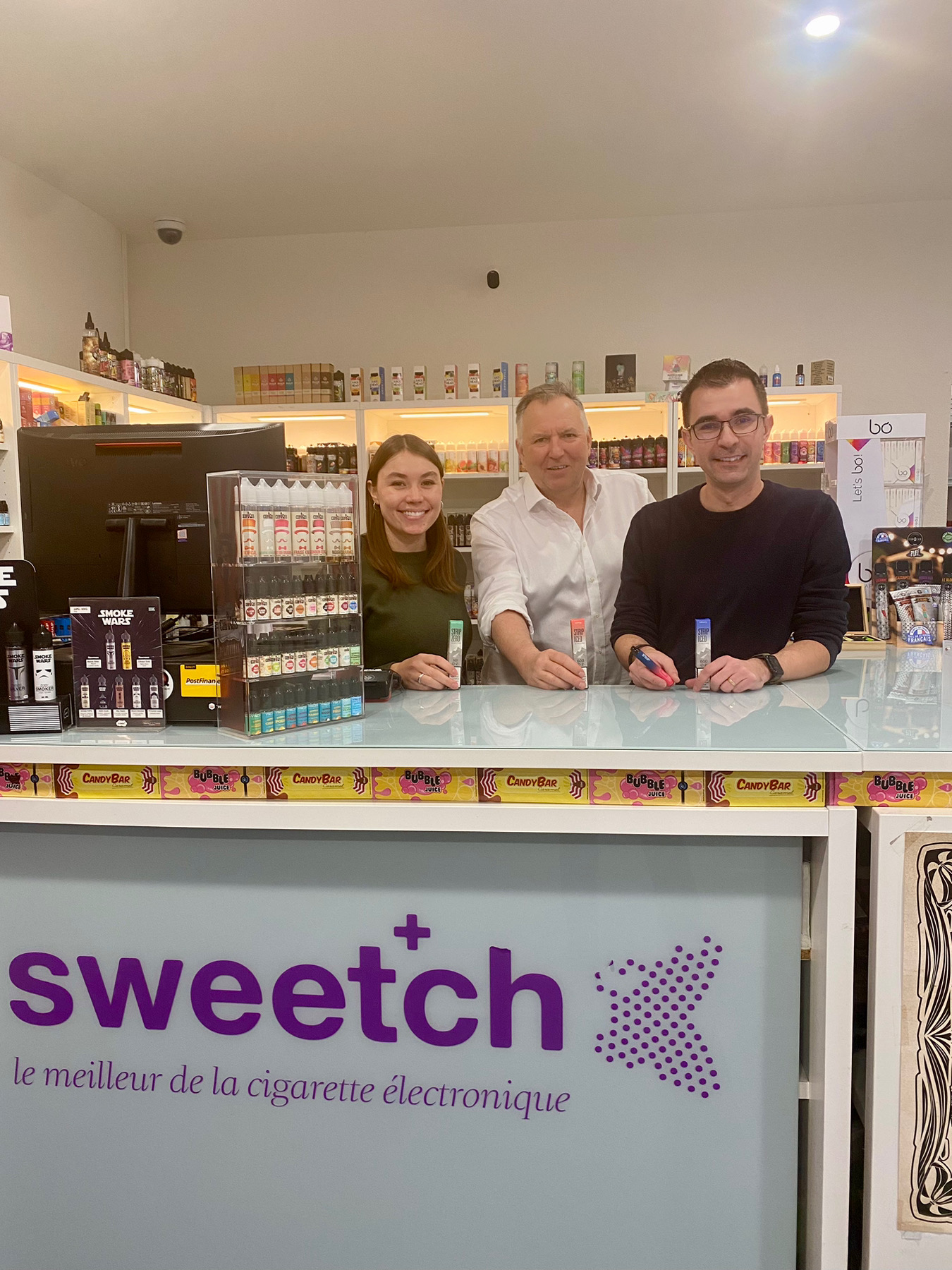 WERE YOU A SMOKER ? HOW MUCH DID YOU SMOKE ? FOR HOW LONG ? 
I don't smoke however my boyfriend was doing his military service during the summer and started smoking. I personally didn't like the smell in the house so I persuade him to use Strip and now he vapes instead ! That's how our slogan "Strip 2 Quit" started. 
WHO IS THE STRIP PUFF FOR ? WHAT'S YOUR TARGET AUDIENCE ?  
Strip products are designed for smokers who want to quit smoking but still enjoy the social aspects of cigarettes in a healthier way for themselves and their families. 
WHAT WOULD YOU LIKE TO SHARE WITH OUR READERS AND VAPERS ?
Our products and our brand ! We're proud of how far we've come in six months. That's why we're delighted for Sweetch customers and readers to try for free our products until February 14th.  We hope that this will help them to reduce their tobacco consumption, or even quit smoking altogether and simply vape !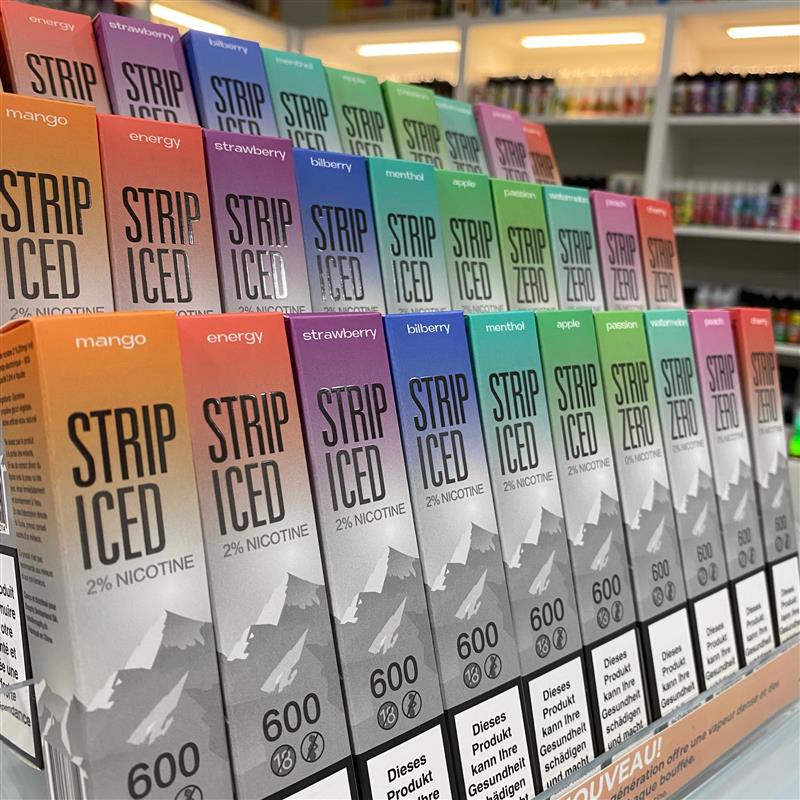 Thank you so much Emma on behalf of the Sweetch team for taking the time to answer all our questions. 
We hope we've inspired you to try out this new brand and test these Strip Evapify puffs.

Thank you for reading.

The Sweetch team