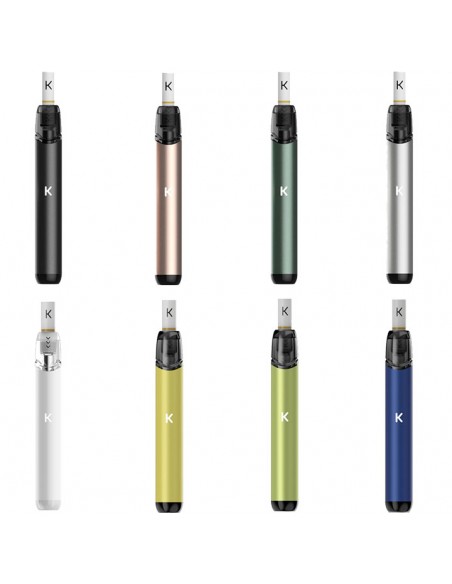 PLUS Members price
CHF30.90

Many of you fell in love with the Kiwi Vapor kit thanks to its reliability, its simplicity and its design.Here's the "light" version without its charging box for more freedom when on the move.

KiwiVapor's Kiwi kit is THE beginner's kit for an easy transition to e-cigarettes. The Kiwi e-cig from KiwiVapor is not a pod like any others. It's of course compact, light and easy to use, but it's a real innovation in terms of smoking cessation since it reproduces the classic cigarette's sensations very accurately. Its filter tip is similar to a cigarette, making it easier to quit smoking.
Our privacy policy
Our Privacy Policy explains our principles when it comes to the collection, processing, and storage of your information. This policy specifically explains how we employ cookies, as well as the options you have to control them.
1

What are cookies?

Cookies are small pieces of data, stored in text files that are stored on your computer or other device when websites are loaded in a browser. They are widely used to "remember" you and your preferences, either for a single visit or for multiple repeat visits

2

How we use cookies?

We use cookies for a number of different purposes. Some cookies are necessary for technical reasons; some enable a personalized experience for both visitors and registered users; and some allow the display of advertising from selected third party networks.

3

Controlling Cookies

Visitors may wish to restrict the use of cookies or completely prevent them from being set. If you disable cookies, please be aware that some of the features of our service may not function correctly

4

Information We Collect

We only collect information about you if we have a reason to do so-for example, to provide our services, to communicate with you, or to make our services better.
We are committed to maintaining the trust and confidence of our website visitors. We do not collect, sell, rent or trade email lists or any data with other companies and businesses. Have a look at our Privacy Policy page to read detail information on when and why we collect your personal information, how we use it, the limited conditions under which we may disclose it to others and how we keep it secure.
We may change Cookies and Privacy policy from time to time. This policy is effective from 24th May 2018.
The Kiwi pod comes with :
• 1x Kiwi battery
• 1x 1.7 ml Kiwi cartridge
• 1x black drip tip
• 1x cotton drip tip/filter
• 1x USB-C cable
• 1x instruction manual
Like all pods, the KiwiVapor kit is compact and light (25 g ). It will follow you everywhere, in your pocket or bag, and become the perfect smoking cessation companion. Its ergonomic curves offer an exceptional grip and its anodised aluminium finish make this e-cigarette a reliable and robust device.
With the Kiwi, you don't need to bother with any adjustments. To start it, simply inhale. And, with each puff the LED (logo "K") lights up white to show that it's working correctly. This pod works with an interchangeable 1.7 ml cartridge and 1.2 ohm coil (to use between 10 and 13W), connected to the battery by 2 magnets. So, when the coil is damaged, you simply change the cartridge. The mesh technology ensures an excellent rendering of flavours and steam.
The cartridge is filled from the side, simply open the silicone cap. Choose an e-liquid with a 50PG/50VG ratio. Also compatible with your nicotine salts liquids.
The Kiwi from KiwiVapor, a pod with MTL filters, perfect to quit smoking. KiwiVapor's Kiwi pod, with a built-in 1.2 ohm coil, has a tight MTL draw with a sensation similar to a traditional cigarette for a smooth smoking cessation. When 20 puffs (equivalent to a traditional cigarette) have been reached, a vibration is felt.
To enjoy this MTL vaping, you can choose between a classic drip tip or a pharmaceutical grade cotton filter reminiscent of the classic cigarette. The anti-condensation filter is hollow in the middle to let the vapour through. It's reminiscent of the lips' feeling you get from smoking.
Great autonomy with the Kiwi pod of KiwiVapor. The Kiwi ecig provids an autonomy of 400 mAh thanks to its integrated battery.
Rechargeable with a simple USB-C cable or via its powerbank(not included).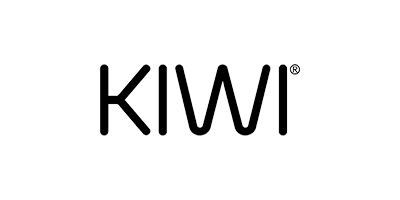 Data sheet
Length (mm)

Weight (g)

Capacity (in mAh)

Kit Type

Pod

Inhalation

Indirect (MTL)

Origin

Italy

ESCAPADE

Matériel
Specific References
ean13

3859893933080
Customers who bought this product also bought: