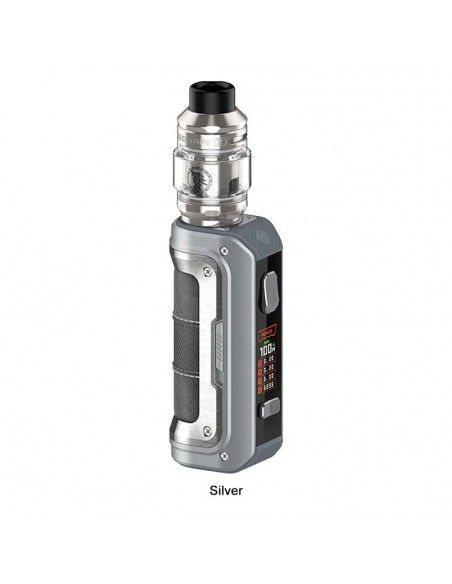 PLUS Members price
CHF66.40

Geekvape offers a powerful kit for all subhom vape fans : an Aegis Max 2 box coupled with a Zeus subohm 2021 clearomizer.
For a simple, fast, and efficient vape, just insert an 18650 or 21700 battery (not included) for a maximum power of 100W.
Compact and powerful, it provides a personalised vape experience thanks to 5 operating modes via its colour screen.

The Zeus subohm clearomizer is designed for an aerial vape with its 5.5ml tank capacity, its unique airflow system and its 0.2 ohm and 0.25 ohm Z coils.
For big clouds chasers.
Available in 5 colours : Red White, Black, Silver, Blue, Rainbow.
Our privacy policy
Our Privacy Policy explains our principles when it comes to the collection, processing, and storage of your information. This policy specifically explains how we employ cookies, as well as the options you have to control them.
1

What are cookies?

Cookies are small pieces of data, stored in text files that are stored on your computer or other device when websites are loaded in a browser. They are widely used to "remember" you and your preferences, either for a single visit or for multiple repeat visits

2

How we use cookies?

We use cookies for a number of different purposes. Some cookies are necessary for technical reasons; some enable a personalized experience for both visitors and registered users; and some allow the display of advertising from selected third party networks.

3

Controlling Cookies

Visitors may wish to restrict the use of cookies or completely prevent them from being set. If you disable cookies, please be aware that some of the features of our service may not function correctly

4

Information We Collect

We only collect information about you if we have a reason to do so-for example, to provide our services, to communicate with you, or to make our services better.
We are committed to maintaining the trust and confidence of our website visitors. We do not collect, sell, rent or trade email lists or any data with other companies and businesses. Have a look at our Privacy Policy page to read detail information on when and why we collect your personal information, how we use it, the limited conditions under which we may disclose it to others and how we keep it secure.
We may change Cookies and Privacy policy from time to time. This policy is effective from 24th May 2018.
CONTENTS
• 1x Aegis Max 2 box
• 1x Zeus subohm atomizer
• 2x Z series coils (0.2 and 0.25 ohm)
• 1x key to change the coils
• 1x set of spare parts
• 1x spare Pyrex
• 1x USB-C cable
• 1x 18650 battery adapter
• 1x user manual
The Aegis Max 2 design has been updated from its predecessor, the Aegis Max, while preserving the timeless aesthetics that made it so successful, with a mix of leather, zinc alloy, aluminium, and silicone.
The Aegis max 2 box is equipped with a triproof protection that meets the IP68 standard for exceptional strength and reliability against shocks, water, and dust. This electronic cigarette, the most solid of the market, gives travelling vapers peace of mind with its side lock preventing accidental triggering (A-lock button).
The box works with an 18650 or 21700 battery (not supplied), offering a maximum power of 100W.
It can be charged via a USB-C cable The full colour display has a larger interface to navigate through the 5 setting modes and create a custom vape :
• Power mode for manual setting of the power between 5 and 100W
• TC mode for automatic temperature setting
• TCR mode for manual setting of the heating coefficient.
• VPC mode for a 100% personalized vape.
• Bypass mode for a totally manual vape.
To complement its box, Geekvape has paired it with the Zeus subohm 2021 clearomizer with a 5.5ml capacity and top-fill leak-proof. The airflow adjustment ring provides an ultra-precise setting thanks to the innovative top-fill airflow system. The Zeus sub-ohm tank is powered by 2 Geekvape Z Mesh coils.
• 1x 0.2 ohm Z series coil (pre-installed) to use between 70 to 80W for big clouds
• 1x 0.25 ohm Z series coil to use between 45 to 57W for stronger flavours
With Geekvape's Aegis Max 2 Kit, join the vaping elite.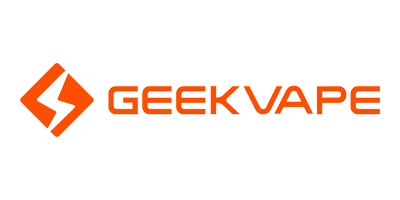 Data sheet
Filling

By the top

Number of used batteries

1x 18650 or 1x 21700

Airflow

Adjustable

Load type

USB-C cable

Kit Type

Box/Mod

Capacity (ml)

5.5ml

Inhalation

Direct (DL)

Origin

China

ESCAPADE

Matériel
Specific References
ean13

6974622802646
Fabia B. published the 12/10/2023 following an order made on 14/09/2023
Bel objet, pas trop lourd , Facilité de prise en main. J'adoooore.
Ricardo Andres P. published the 04/10/2023 following an order made on 01/09/2023
J'ai découvert le GeekVape ou magasin, après des conseils et l'avis du vendeur, m'a parue correcte selon mon usage que j'avais déjà auparavant. Et après 1 mois d'usage de l'appareil je ne suis pas déçu de l'appareil. Content de mon achat.
You might also like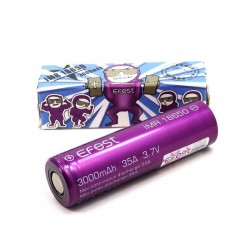 PLUS Members price
CHF13.20

Customers who bought this product also bought: