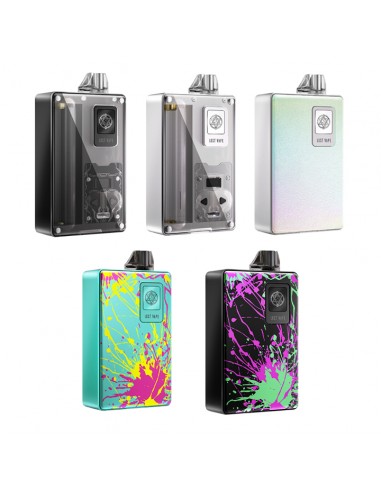 PLUS Members price
CHF56.90

LostVape's Centaurus B80 AIO kit is a must-have !
Whether you're new to the e-cigarette world or a regular vaper, you'll love this versatile box with its playful look.
It's completely upgradeable, you can vape easily and without adjustments, or you can venture into the world of rebuildables - the choice is yours.
Available in 4 colours : Gush Green, Nebula Star, Magnetic Black and Space Silver.
Our privacy policy
Our Privacy Policy explains our principles when it comes to the collection, processing, and storage of your information. This policy specifically explains how we employ cookies, as well as the options you have to control them.
1

What are cookies?

Cookies are small pieces of data, stored in text files that are stored on your computer or other device when websites are loaded in a browser. They are widely used to "remember" you and your preferences, either for a single visit or for multiple repeat visits

2

How we use cookies?

We use cookies for a number of different purposes. Some cookies are necessary for technical reasons; some enable a personalized experience for both visitors and registered users; and some allow the display of advertising from selected third party networks.

3

Controlling Cookies

Visitors may wish to restrict the use of cookies or completely prevent them from being set. If you disable cookies, please be aware that some of the features of our service may not function correctly

4

Information We Collect

We only collect information about you if we have a reason to do so-for example, to provide our services, to communicate with you, or to make our services better.
We are committed to maintaining the trust and confidence of our website visitors. We do not collect, sell, rent or trade email lists or any data with other companies and businesses. Have a look at our Privacy Policy page to read detail information on when and why we collect your personal information, how we use it, the limited conditions under which we may disclose it to others and how we keep it secure.
We may change Cookies and Privacy policy from time to time. This policy is effective from 24th May 2018.
CONTENTS
1x Centaurus B80 AIO box
1x 5 ml UB AIO cartridge
1x 5 ml Centaurus Boro Tank RBA cartridge
1x 0.15 ohm UB Ultra coil
1x 0.20 ohm UB Ultra coil
2x 510 drip tips
1x Set of silicone gaskets
3x Airflow pins (1 mm, 2 mm and 3 mm)
1x Centaurus Boro Tank accessory pack
1x Flush nut spanner
1x USB-C cable
1x User manual
1x Warranty card
SPECIFICATIONS
Brand : LostVape
Dimensions : 80.8 x 50 x 24.4mm
Battery life : 18650 battery (not supplied)
Power : 5-80W
Chipset : LostVape Quest 2.0
Charging : USB-C
Supplied coils : UB Ultra in 0.15Ω and 0.20Ω
Cartridge capacity : 5ml
With LostVape's Centaurus B80 AIO kit, you'll love its hybrid nature, allowing you to vary your vaping habits to suit your desires, all in just one kit !
Customisable with replaceable panels, this little box is lightweight and compact. Made from zinc and stainless-steel alloy, its design adapts to everyone, with colours ranging from sober black to vibrant green.
Its 18650 battery, rechargeable via USB-C cable (not included), gives it a great deal of autonomy and allows up to 80W of power for RDL or DTL vaping, as well as low-power MTL vaping.
LostVape goes the extra mile, including 1 UB AIO cartridge and 1 Boro tank with its kit.
-TheUB AIO cartridge has a generous 5ml capacity with side filling.  It's compatible with LostVape's UB Ultra coils.
A 0.15Ω UB Ultra coil for DL vaping between 60 and 80W, with a PG/VG ratio ranging between 50/50 to 20/80.
A 0.20Ω UB Ultra coil for DL vaping between 40 and 60W, with a PG/VG ratio ranging between 50/50 to 20/80.
The Boro tank can also accommodate up to 5ml of your favourite e-liquid. As a rebuildable cartridge, you'll be able to express your creativity with single-coil set-ups.
The 2 cartridges offer adjustable airflow.
All the important information, such as the battery level, the selected setting, the power level, or the puff counter, is available on the 0.42" OLED screen, concealed beneath a magnetic flap.
With its Centaurus B80 AIO kit, LostVape provides 2 settings :
A standard mode that automatically adapts the power of the box to the selected coil. To use with the UB AIO cartridge.
An RBA mode that lets you adjust the power manually. Best used with the Boro tank.
Powerful, resistant, and versatile, this is a real winner for great vaping moments.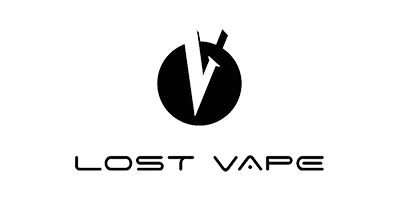 Data sheet
Height (mm)

80.8

Length (mm)

50

Width (mm)

24.4

Integrated battery

No

Number of used batteries

1x 18650

Airflow

Adjustable

Capacity (ml)

5ml

Inhalation

Direct (DL) and Indirect (MTL)

Origin

China

Type de produit

E-cigarettes
Specific References
ean13

6941881812556
You might also like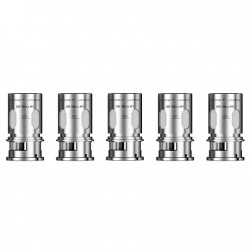 Customers who bought this product also bought: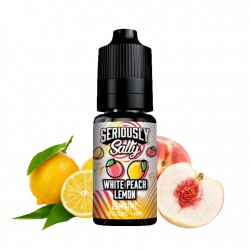 PLUS Members price
CHF5.30
