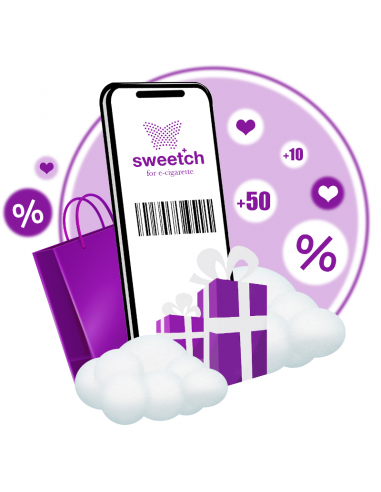 Become a member PLUS and enjoy a multitude of benefits for just CHF 80 per year. By joining our programme, become a privileged member and gain access to exceptional offers throughout the year.
You can use your points and benefits for 1 year after buying your membership.
You can save your benefits and accumulated points from year to year by renewing your member PLUS subscription.
Don't miss out on all our exclusive benefits by becoming a member PLUS. Join now and save all year long on your online and in-store purchases.
Our privacy policy
Our Privacy Policy explains our principles when it comes to the collection, processing, and storage of your information. This policy specifically explains how we employ cookies, as well as the options you have to control them.
1

What are cookies?

Cookies are small pieces of data, stored in text files that are stored on your computer or other device when websites are loaded in a browser. They are widely used to "remember" you and your preferences, either for a single visit or for multiple repeat visits

2

How we use cookies?

We use cookies for a number of different purposes. Some cookies are necessary for technical reasons; some enable a personalized experience for both visitors and registered users; and some allow the display of advertising from selected third party networks.

3

Controlling Cookies

Visitors may wish to restrict the use of cookies or completely prevent them from being set. If you disable cookies, please be aware that some of the features of our service may not function correctly

4

Information We Collect

We only collect information about you if we have a reason to do so-for example, to provide our services, to communicate with you, or to make our services better.
We are committed to maintaining the trust and confidence of our website visitors. We do not collect, sell, rent or trade email lists or any data with other companies and businesses. Have a look at our Privacy Policy page to read detail information on when and why we collect your personal information, how we use it, the limited conditions under which we may disclose it to others and how we keep it secure.
We may change Cookies and Privacy policy from time to time. This policy is effective from 24th May 2018.
As a member PLUS, you have exclusive early access to the sales. You can be among the first to browse and buy sale items before anyone else. And you'll get extra discounts on the sales you're already enjoying, so you can save even more.
We also want to make your online shopping experience simpler. That's why, as a member PLUS, you can enjoy free returns. If an item doesn't meet your expectations, you can send it back at no extra cost.
On top of these benefits, we have special offers exclusively for members PLUS. Every month, enjoy a 20% discount on our selection of eight items. This way, you can treat yourself for less while discovering new products.
As a member PLUS, you also get a 10% discount on all e-liquids, all year round ! Get the latest products at a great price, thanks to a 5% discount on all our e-cigarettes.
And all our members PLUS benefit from a 10% discount on all coils when buying two packs.
Your loyalty is rewarded. By renewing your PLUS membership, you can save your earned points and continue to use them to get additional discounts on future purchases.